Construction Insurance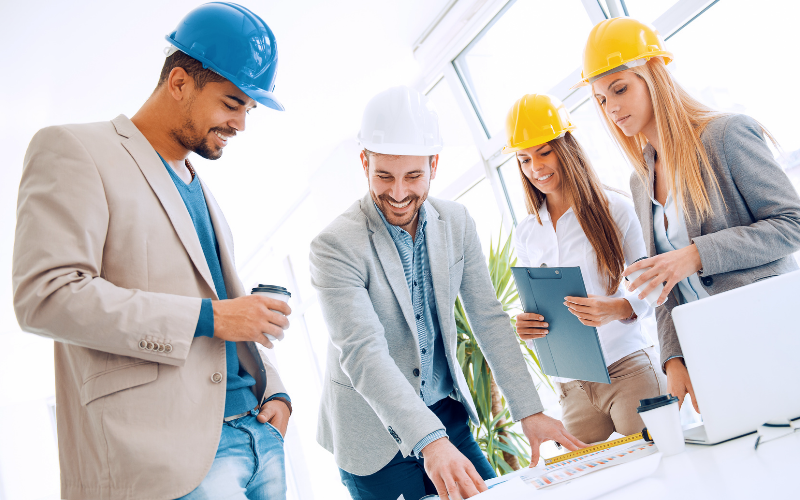 The construction industry has a series of complex challenges.  Between making decisions on bidding and completing successful projects, obtaining the right quality and adequate insurance coverage often gets overlooked. The types of coverages chosen depend upon many factors, therefore adequate preparation and insight are required to make an informed decision.
Some of the policies you may want to consider include:
Builders Risk Insurance: This policy provides coverage specifically for on-site property damage of a project while under construction. It can cover both the structure itself and can also include coverage for materials on site, prior to installation, or even while being transported to the jobsite. The coverage limit is based on the value of the structure when completed. Some additional coverages included in the policy are:

Loss of income insurance: Sometimes referred to as Business Interruption or Loss of Rents, covers operating expenses that continue after a loss, and expenses incurred to reduce or avoid a delay in opening.
Soft Costs: Also known as Delay in Start Up or Delayed Completion, covers additional loan interest, real estate taxes and other additional costs associated with project delays.
Hard Costs: Are the costs of material and labor associated with a project.

General Liability Insurance: This is a critical form of coverage which covers your financial risk if you are responsible for bodily injury or property damage to others. If you work in the construction industry, general liability insurance is required in order to get a contractor's license in most states. Some of the coverages can include Products/Completed Operations to Personal and Advertising Injury as well as Medical Expense coverage.
Professional Liability Insurance: The lines between design and construction have become blurred in today's industry and professional liability risks are becoming increasingly difficult to adequately insure. If you provide consultation or design work as a part of your professional services, this form of liability coverage can protect you. Also referred as "Errors and Omissions" insurance, this coverage is designed to cover potential claims due to a loss that a client may experience from your services.
Workers compensation: This coverage is required in most states to cover employees' risk of job-related injury, illness or death.

Pays for medical diagnosis and medical treatment.
Covers about 60% of lost pay if employee cannot return to work.

Commercial vehicle insurance: If you use cars, trucks, vans or any other vehicles for business purposes, commercial vehicle coverage will provide protection for any bodily injuries or property damage to third parties that you cause.
Contractor Equipment: Is designed to protect all the equipment required by your job from theft, vandalism, and physical damage (excluding general wear and tear).  It's also designed to protect equipment that may be stored in multiple locations, as is normal in the construction industry. Some of the equipment covered are:

Small vehicles – Forklifts, tractors, etc.
Heavy Equipment – backhoes, excavators, bulldozers, etc.
Miscellaneous Tools – hand tools, drills, wrenches, etc.
Other Equipment – workbenches, sawhorses, scaffolding, etc.

Crime Insurance: Is designed to meet the needs of organizations other than financial institutions (such as banks). Typically provides several different types of crime coverage, such as: employee dishonesty coverage; forgery or alteration coverage; computer fraud coverage; funds transfer fraud coverage; kidnap, ransom, or extortion coverage; money and securities coverage; and money orders and counterfeit money coverage.
Controlled Insurance Program (CIP) Definition:
A centralized insurance program under which one party procures insurance on behalf of all, or most, parties performing work on a construction project or on a specific site. Commonly referred to as "wrap-ups," CIPs are most commonly used on single projects, but other uses include contract maintenance on a large plant or facility or on an ongoing basis for multiple construction projects (see "Rolling Wrap-Up"). Typically, the coverages provided under a CIP include builders risk (for construction wrap-ups), commercial general liability (CGL), workers compensation, and umbrella liability. CIPs offer a number of benefits, including greater control of the scope of coverage, potentially lower project insurance costs, and reduced litigation. CIPs can be purchased by the owner (OCIP) or contractor (CCIP) or a combination of participating parties.
Difference Between OCIP & CCIP:
An OCIP is an Owner Controlled Insurance Program. A CCIP is a Contractor Controlled Insurance Program. Both are a type of a Wrap Up that is held by the project owner during the construction or renovation of a property, and is designed to protect virtually all liability and loss arising from the project construction. It includes in terms of coverage all General Liability, Excess Liability and Workers Compensation for all who are involved in the project. The coverage is written by a single insurance company that reduces determining who is at fault in terms of a claimed incident.  Although both the OCIP and CCIP are written for the project owner, the cost will generally fall to the General Contractor, who in turn distributes the cost to the Subcontractors. At the audit of the General and all Subcontractors, the costs OCIP or CCIP would be excluded from the participants' primary insurance.